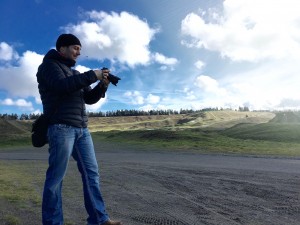 After beginning his career as a photojournalist in the 1980's, Adam Berman has gradually earned notoriety as an elite professional in the pacific northwest photography and film scene.
Berman graduated in 1989 with a degree in Cinema and Television Production from the renowned USC School of Cinematic Arts and quickly broke into film production on the sets of several well-known Hollywood movies and TV shows.
In addition to award winning film production, Berman has produced standout freelance photo and film ads for several notable Fortune 500 companies, startups, campaigns, government agencies, and nationally recognized non-profits.
As a freelancer, Berman has been privileged to work with several notable dignitaries, VIPs, CEO's, as well as state and national elected officials.
A flexibility specialist in both indoor and outdoor environments, Berman has gained a reputation for producing standout work on location—expertly blending both film and photographic techniques to deliver an unparalleled product—often garnering viral recognition on social media.
Working alongside many recognized figures in the industry, Berman counts the unique experience of assisting the late Mary Ellen Mark on location as further influencing his roots in blending of artistic, and technical production methods.
HONORS
National Quill & Scroll Award
Totem Award
18 Telly Awards

Professional Photographers of America Awards

Winner of numerous film Festivals worldwide